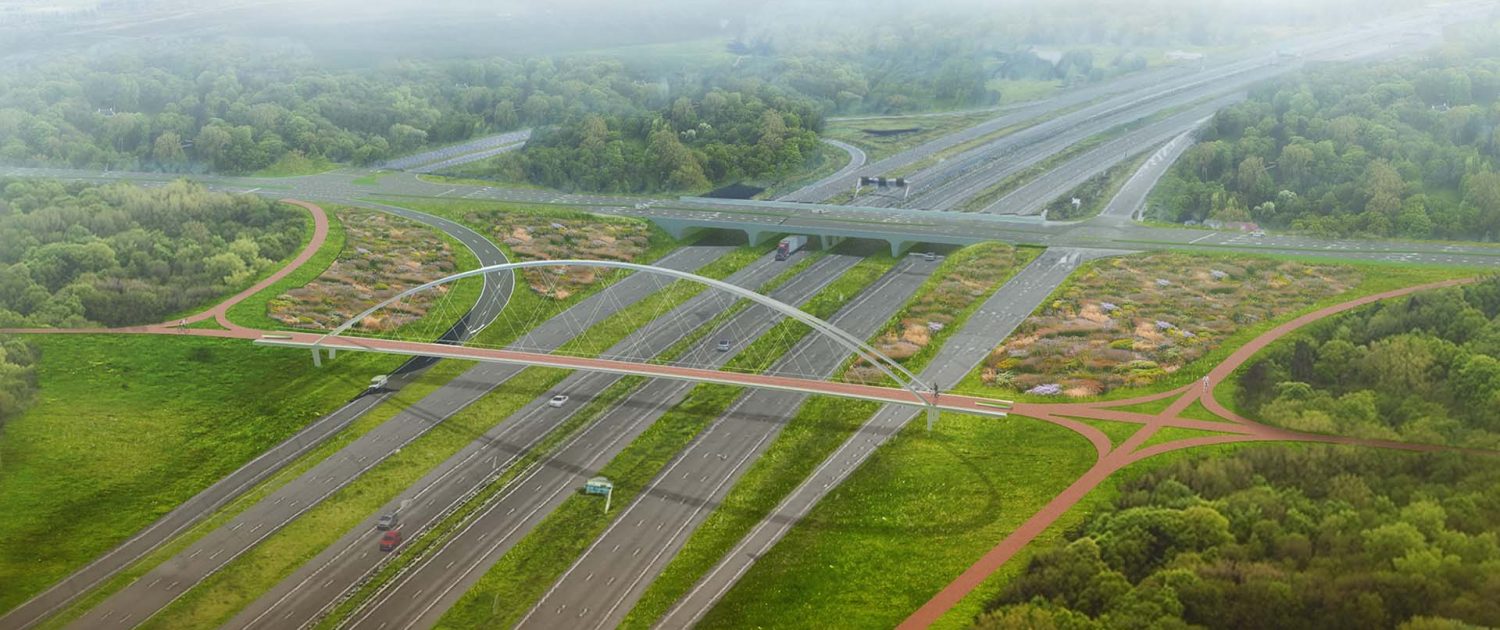 In order to increase traffic flow on and around both the A2 and N2 road in Eindhoven, the city council asked us to design a bicycle bridge across the motorway. We first did a feasibility and design study. This led to the final design, which is set to be built in the near future. Integrated lighting is part of the design of this slender steel bridge with a 5 meter wide two-way bicycle lane.
newsletter
We publish a quarterly international newsletter in English to let you know what we are and have been up to.
Want to be kept in the loop? Submit your contact information below to subscribe.
Check out our latest ipv Delft Highlights:
Bilderbrief
Seit einiger Zeit erscheint von uns auch ein deutschsprachiger Newsletter. Haben Sie Interesse? Hier finden Sie unseren letzten Bilderbrief.
Schicken Sie einfach eine E-Mail an info@ipvdelft.nl , wenn Sie in Zukunft unseren Bilderbrief empfangen möchten.